Thanks to its innovative design and style, the Acacia wooden floor is perfect both for classical and modern rooms.
The excellent technical performance characteristics, together with class of reaction to fire Cfl-s1, make this product reliable and safe both for flooring and wall covering, for private homes and even for public places.
With double wear-resistance in comparison with normally known wood floorings, the Acacia wooden floor can last for many years.
In full accordance with sustainable management policies, Acacia wooden floors will be always more used because Acacia's tree grows really fastly in nature, reaching the maturity in only 5-7 years. In this way this product allows the benefit of real wood covering together with environmental sustainability.
For the above mentioned eco-sustainability characteristics, together with technical features and economic price, the Acacia wooden floor is warmly suggested as real wood alternative to laminates and other synthetic materials.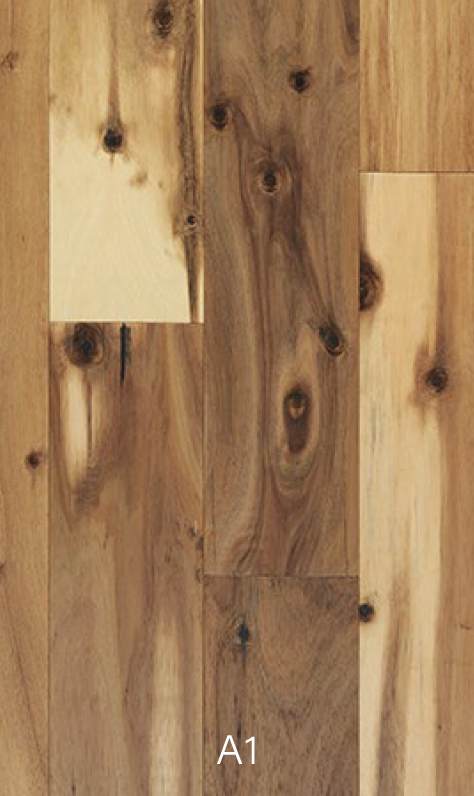 WOODEN FLOORING
made of Acacia
Technical characteristics
Grading class
◻
Thickness
9 mm
Width
145 mm
Length
400-1300 mm
European reference standard
UNI EN 14354: 2005
Performance characteristics
Class of reaction to fire
Cfl-s1
Emission of formaldehyde
E1
Phencyclidine
(PCP) ≤5×10-6n
Slip resistance
USRV 34
Thermal resistance
0,07 m² °k/w
Biological durability
Class 1
Taber test 600 Wear Point
600 cycles